Meet the Artist:
|| artbyartemis ||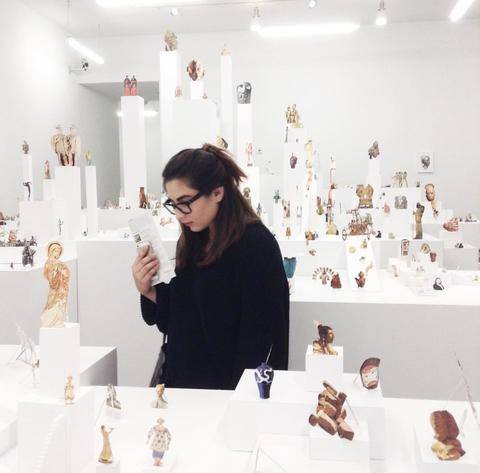 Artemis Saatchi, the creative force behind artbyartemis, specializes in fashion illustrations in watercolor. Based in Vancouver, Canada, Artemis's work has been featured by notable brands and influencers such as Aritzia, IAmChouquette, and Natalieoffduty. Upon completing her undergraduate studies at the University of British Columbia, Artemis will be pursuing her postgraduate degree in London, England later this year. In this interview, we wanted to understand how Artemis first got her hand into painting and made the transition from painting for pleasure at home into working with top brands and influencers. In the process, we learned about her sources of inspiration, her role models, and views on femininity.
The theme that holds my work together, I think, is women, and exploring femininity.
How did you get into painting? How long have you been painting?
I started painting as a kid—I genuinely can't remember when or how. As far back as my memories go, I've always been drawing. It's always been something I loved. My mother was an artist, and so I think she recognized how passionate I was. She put me in art classes from a young age, which really helped me develop technically, and helped me learn the fundamentals of art in a number of mediums.
How would you describe your artistic style? How did you find your style?
I'm eclectic in a lot of the things I do. From music to fashion, I've never been good at zeroing in on the things I love. I love it all. I don't think my artistic style is any exception. There are days where all I want is to sit down for hours and paint a highly detailed portrait—and then there are others, where I'll fill a sketchbook with flowers and landscapes and line drawings. The theme that holds my work together, I think, is women, and exploring femininity.
Where do you find inspiration? Are there any role models that you look up to both in the realms of art and in your own life?
There are definitely people and places I turn to when I feel like I'm in a rut. The artist Reina Yamada is a portrait artist I look up to—her work just calms me down, makes me smile. There's a beauty and subtlety to it that I aspire to.  
High fashion brands are also proving to be more inspiring than ever. Maria Grazia Chiuri, creative director of Dior, has absolutely captivated me with her recent collections. Tulle, berets, feminist theory—I'm into it.
In real life, when I feel like I'm stuck, I either spend time around close family and friends until I feel recharged, or I'll make my way to the Vancouver Art Gallery. When I don't know what to do next, spending time in a gallery or museum, and just immersing myself in other's art, really helps. And if none of that works, I just go on a really, really long walk. I've found that there's very little a long walk can't cure.
"And just never stop sharing your work—share your process, share things even if they're not your favorite thing you've done."
As an Instagram-based artist, how were you able to grow your following? Do you have any advice for other creatives who are just starting to post their work on Instagram?
I drew and painted and wrote every day. And when I started getting my first commissions—people reaching out for their very own fashion illustration, or an illustration of their friend—I thought about how all of this had started with me just looking for a space to be creative. It made me so happy to see people enjoy the illustrations I did for them. Clients shared my page with their relatives, and friends. I got more work that way. My page grew really organically. I've had it for three years now, and things really picked up in 2018 when I started working with some larger IG figures.
For any creatives who are just getting started, I recommend experimenting, trying out different styles and seeing what feels most natural to you. I recommend following pages that inspire you, and tagging platforms that you think suit your work. And just never stop sharing your work—share your process, share things even if they're not your favorite thing you've done. Focus on your own art's progress, not the progress of your page. I know there are artists out there with a million followers, and I would love it if that were me one day. But even if that doesn't happen, I'll be happy. I get to wake up and do what I love. That's already such a gift.
Shop @artbyartemis's exclusive prints for Adorne:
Esther Lee (@Eslee), renowned photographer for Vanity Fair, Marie Kondo, and more.